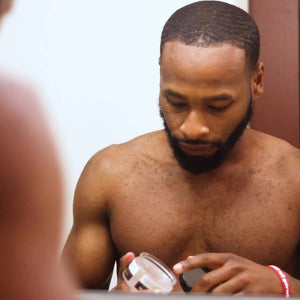 Wave Crafting Pomade
Deep waves are in your grasp with our Wave Crafting Pomade! Being that it's powered by water-based properties and free of harmful ingredients, your waves won't feel goopy, dry and crusty after use. Rather, they'll feel moisturized and conditioned, while still maintaining that controlled hold needed to really define your waves. Just pair our pomade with a daily brushing habit, and BAM! A head full of waves that will accentuate your style and elevate your look. Add this product to your grooming collection! 
Product Highlights:
Our pomade is made with a medium to firm hold and gentle shine, making it a long-lasting solution.
Scented with a sporty aroma.
Infused with green tea extract.