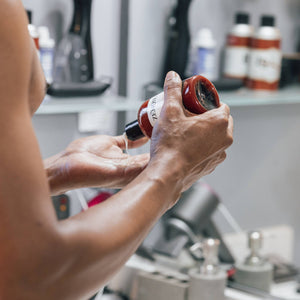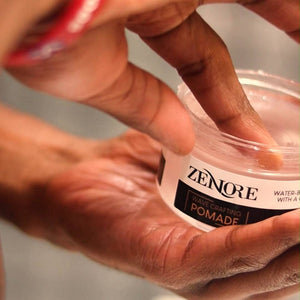 Wave Building Kit
Just as bodies are sculpted through a consistent diet and workout routine, waves are sculpted through a consistent, specialized hair care routine. Luckily, we have you covered! Our Wave Building Kit provides an end-to-end experience that guides you through the wave development and maintenance process, from wash-to-wrap. Each product is jampacked with natural ingredients and elements that all play a key role in building a healthy and long-lasting set of waves. Grab these essentials PRONTO!
Product Highlights:
Moisturizing Shampoo -

A vegan-friendly, gentle foaming oil-infused shampoo that helps stimulate hair follicles and provides enhanced control.
Scented with citrus.
If the lather is light, don't worry! Our natural ingredients are still at work. To further activate the lather, apply more water to your hair.

For further information on the "science" behind shampoo lather and why it isn't as vital to the cleaning process as some may think, check out this great read on the "impact" of shampoo lather!

Moisturizing Conditioner -

A vegan-friendly conditioner that generates hair growth and leaves hair non-oily & moisturized.
Scented with citrus.

Daily Hair Moisturizer -

Our vegan-friendly daily hair moisturizer is formulated to provide the ultimate moisture for the driest of hair, and aid in hair growth. It can also be used on damp or dry hair.
Scented with a creamy & nutty aroma.
Infused with monoi butter, mango butter, shea butter, and babassu oil.

Wave Crafting Pomade -

Our pomade is made with a medium to firm hold and gentle shine, making it a long-lasting solution.
Scented with a sporty aroma.
Infused with green tea extract.

Satin-Lined Turban Head Wrap -

Colors -

Black, Tan, Green
Note: Turban colors may different slightly than pictured due to photographic lighting.

Soft Fabric -

Made from cotton materials with a satin lining, yet breathable and sweat-absorbent for optimal comfortability.

Functional -

The long & wide head wrap tie band keeps the turban tightly in place. Just wrap the pre-tied band around your head, and you're good-to-go!

Easy to Clean -

Hand-wash, and lay flat to dry.